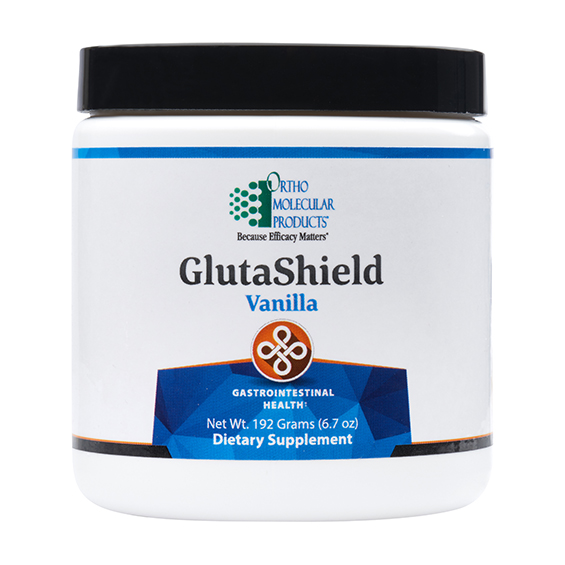 GlutaShield is designed to promote the health and barrier function of the gastrointestinal (GI) lining. Its unique formula includes nutrients that support the gut mucosal epithelium. The purpose of the epithelium is to allow the digestion and absorption of dietary nutrients while keeping unwanted toxins, microbes and food particles from passing directly into the body. GlutaShield includes a high-dose of L-glutamine (4 g), which serves as nutrition for the gut lining. It provides 400 mg of deglycyrrhized licorice root extract (DGL) and 75 mg of aloe vera extract, both of which protect and promote the health of the gut mucosa. N-acetyl glucosamine and zinc boost GI integrity. GlutaShield is available in delicious chocolate and vanilla flavors.
A healthy GI tract has an epithelial mucosal barrier that prevents the passage of food antigens (proteins), toxins, and microorganisms from crossing into the bloodstream. Stress, overconsumption of alcohol, food intolerance, microbial imbalance and poor nutrition can affect the integrity of the epithelial barrier. The health of the GI tract is dependent on the modulation of these factors. The ingredients in GlutaShield help regenerate and maintain GI enterocytes while supporting the health of the intestinal mucosal barrier.
In clinic we use glutashield for one to two months as we heal our clients guts. Once stable, glutashield can be used daily, or for occassional flares.  This product is truly amazing!